our ingredients
The power is in the ingredients. Meet our selection of some of the best ingredients nature has to offer.
ACEROLA CHERRY
The antimicrobial properties of the Acerola cherry protect your skin from breakouts and blemishes. The high concentration of vitamin C also promotes collagen production and increases your skin and hair's ability to heal itself.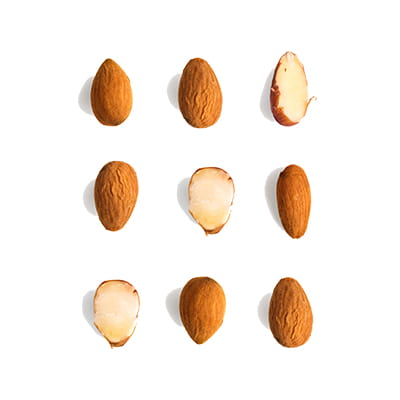 ALMOND
Almond oil is known to reduce puffiness and under-eye circles. Because almond oil is an anti-inflammatory, it may also help ease swelling of the skin and improves complexion and skin tone. It also helps treat dry skin especially with conditions such as eczema and psoriasis. Almond oil has also proved beneficial when it comes to reversing sun damage and reducing the appearance of stretch marks.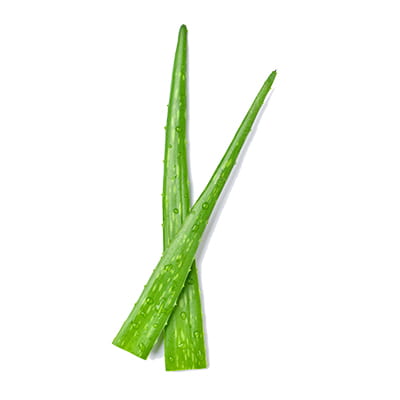 ALOE VERA
Aloe vera contains proteolytic enzymes which repair dead skin cells on the scalp. It also acts as a great conditioner and leaves your hairsmooth and shiny. It promotes hair growth, prevents itching on the scalp, reduces dandruff and conditions your hair. It is also known to reduce inflammation, tone and calm skin, returning it to a well-balanced state.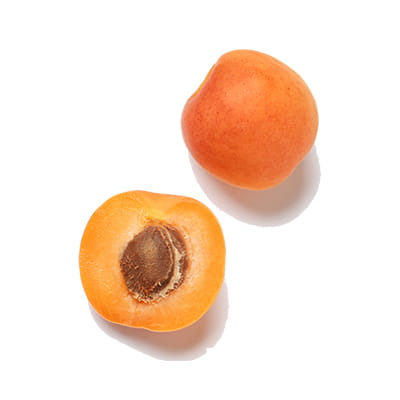 APRICOT
Apricot seed oil helps maintain the softness, suppleness, and radiance of skin and hair. It also stimulates the growth of thicker, longer, and stronger hair. For the skin, it helps reduce the appearance of aging, such as premature wrinkles and fine lines.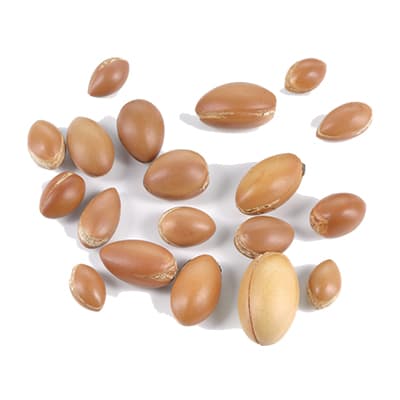 ARGAN
Argan oil is known to deeply moisturise skin whilst treating a number of skin conditions. It helps protect skin from sun damage and heals skin infections. Additionally, with its high content of antioxidants, essential fatty acids, and vitamin E, argan oil helps to increase hair's elasticity and consistently restore shine to dull, lifeless hair.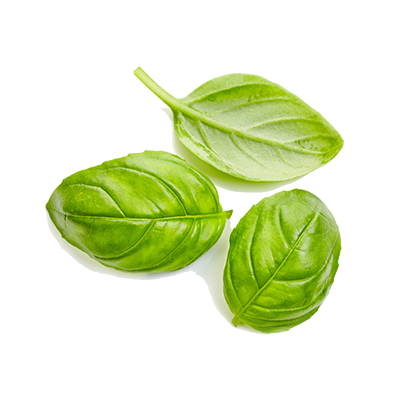 BASIL
Basil oil possesses excellent anti-inflammatory properties that work well in warding off skin irritations, small wounds and sores. The soothing effects of basil leaves help in healing eczema. The goodness of vitamin C boosts skin cells metabolism and elasticity.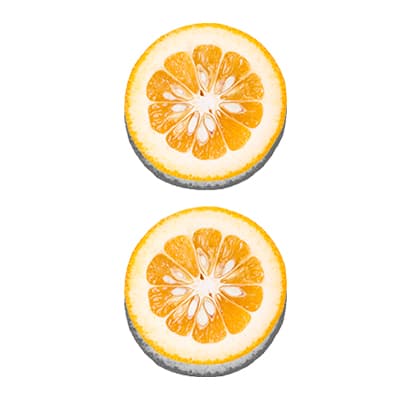 BITTER ORANGE
Bitter orange oil also acts as a natural antiseptic and aids in clearing acne, cold sores, wounds, psoriasis, fungal infections like athlete's foot and ringworm, eczema and certain other skin problems.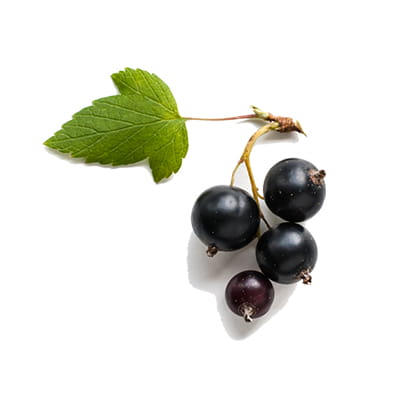 BLACKCURRANT
Due to the polyunsaturated fatty acids and vitamin E, the currant seed oil is an effective anti-aging agent that sustainably protects and regenerates your skin cells. At the same time, it stimulates skin metabolism and thus slows down the aging process. The fatty acids in black currant help fight dry scalp. The anti-inflammatory properties of black currant can help improve symptoms of psoriasis, like the itchiness and scaly patches of skin.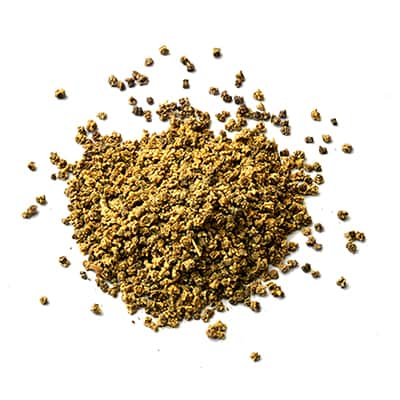 CARROT SEED
Carrot seed oil has the ability to kill certain bacteria and fungi. Powerful Antioxidant, Supports Skin and Hair Health.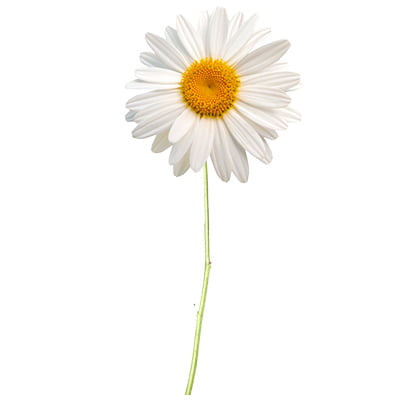 CHAMOMILE FLOWER
Chamomile Essential Oil has potent antiseptic and antibiotic properties that prevent infection. It prevents and clears up any harmful bacteria that is already present in the body.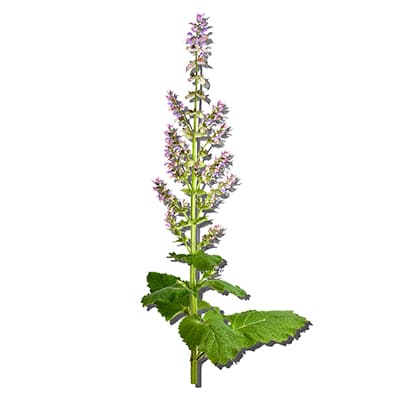 CLARY SAGE
Clary Sage exhibits a cooling property that soothes skin afflicted with inflammation and it calms rashes. Its balancing property stabilizes the production of natural oil and sebum to prevent acne breakouts. Its rich antioxidant content tones, tightens, and strengthens the skin and muscles while fortifying hair to reduce hair loss.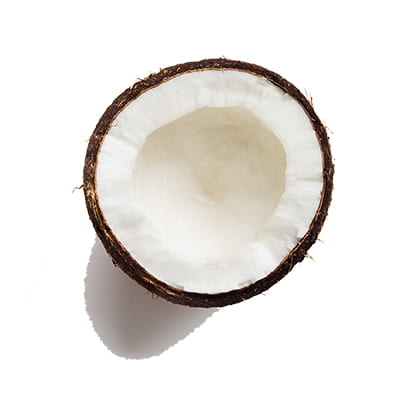 COCONUT
Coconut oil is rich in fatty acids and antioxidants that help prevent aging and damage to our skin and hair. It also has antibacterial and antifungal properties that help keep skin healthy and fight skin allergies and yeast infections that may be responsible for rashes, dermatitis and thinning hair.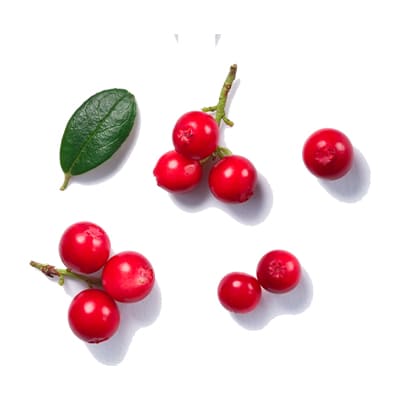 CRANBERRY
Cranberries are rich in vitamin C that help in boosting collagen production that is known to improve the elasticity of the skin. Collagen production helps to carry the oxygen and nutrients to the skin that makes our skin soft, glowing and firm.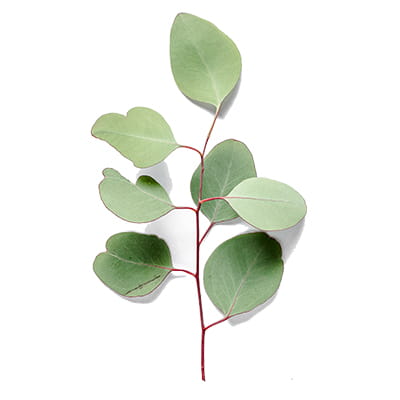 EUCALYPTUS
Eucalyptus essential oil is known to have antispasmodic and anti-inflammatory properties that work against any muscle cramps or sore muscles by slackening and relaxing them. It promotes hair growth and has properties that aid in fighting against dandruff, promoting blood circulation, and eliminating any inflammation or fungal invasion on the scalp, it banks the credibility of promoting significant hair growth.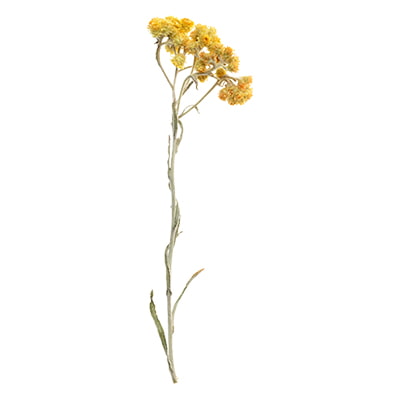 EVERLASTING FLOWER
Everlasting Flower oil has so many useful anti-inflammatory and healing properties, and is a wonderful oil for anti-aging, and to treat wrinkles, acne scars and redness.It will also clean the scalp, strengthen the strands, and stimulate hair follicles while reducing itchiness and dryness.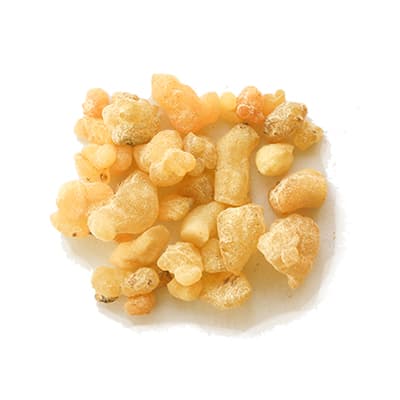 FRANKINCENSE
Frankincense is one of the best essential oils for skin care, an excellent therapy for dry, sensitive or mature skin that has lost its elasticity. This oil is used to restore skin tone and prevent wrinkles. It also helps reduce scars and stretch marks.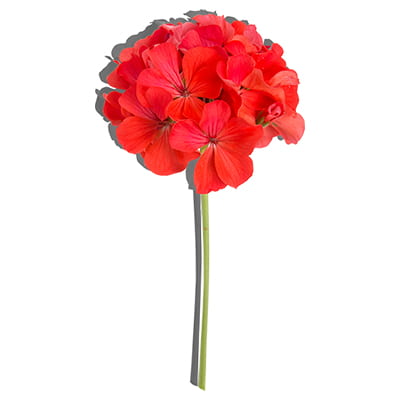 GERANIUM
Geranium's astringent propertoes helps tighten the skin and diminish the appearance of sagging and wrinkling skin. Geranium Oil has also been used to promote hair growth by nourishing the scalp and balancing the production of sebum and natural oils.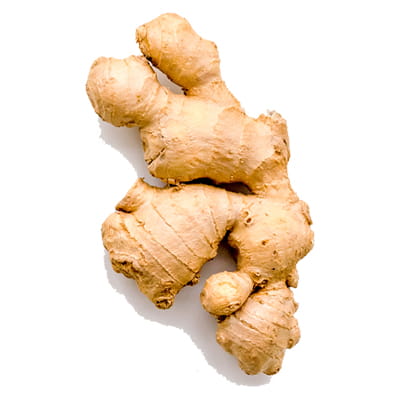 GINGER ROOT
Ginger contains natural oils known as gingerols that reduce inflammation and pain. Anti-inflammatory benefits of gingerols can help soothe irritated skin.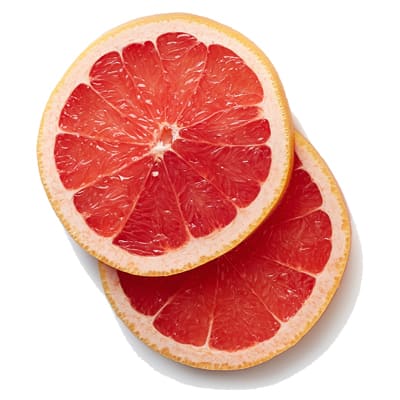 GRAPEFRUIT PEEL
Grapefruit Peel or Citrus grandis contains many vitamins vital to our hair's health, such as vitamin A, vitamin C, pantothenic acid, fiber, copper, potassium, biotin, and vitamin B1. These essential nutrients work together to protect, cleanse, and revitalize the scalp and tresses.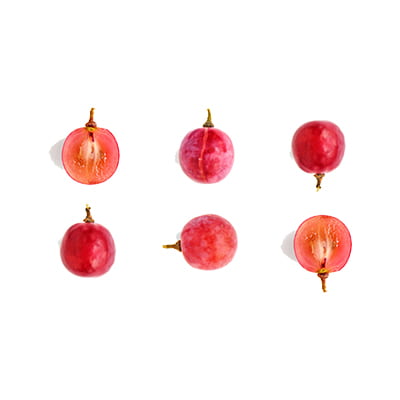 GRAPE SEED
Grape seed oil is rich in linoleic acid, a polyunsaturated omega-6 fatty acid. Essential fatty acids are the building blocks of healthy cells. They hydrate, moisturize, and soften skin. Linoleic acid protects, strengthens, and heals cell membranes.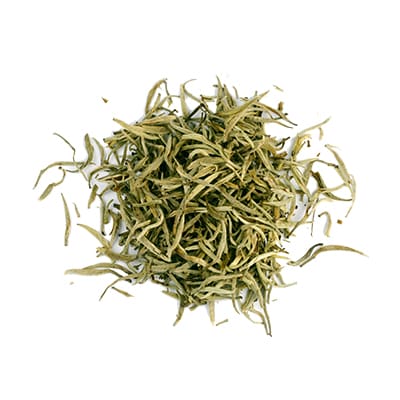 GREEN TEA
Green tea's antioxidant properties can help protect skin and hair from environmental stressors like pollution, UV rays, and cigarette smoke. Green Tea helps diminish the signs of aging, calms irritation and evens out discoloration. It is also known to diminish the appearance of cellulite, soothes redness and swelling and helps repair skin damage.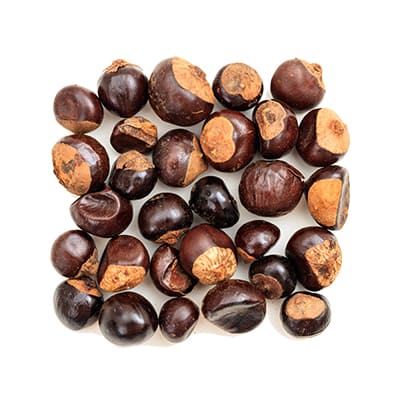 GUARANA
Guarana has antioxidant and antimicrobial properties, making it a common additive in cosmetic products. It may aid blood flow to your skin, reduce damage linked to aging and minimize undesirable features, such as saggy skin and wrinkles.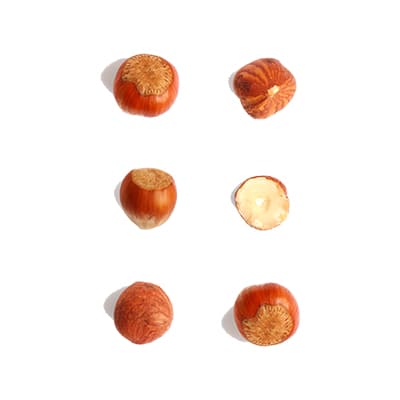 HAZELNUT
Hazelnut oil is safe for sensitive skin. It has hydrating and moisturising properties. It can also be used as an astringent, and helps boosts collagen production, which in turn helps reduce the appearance of scars.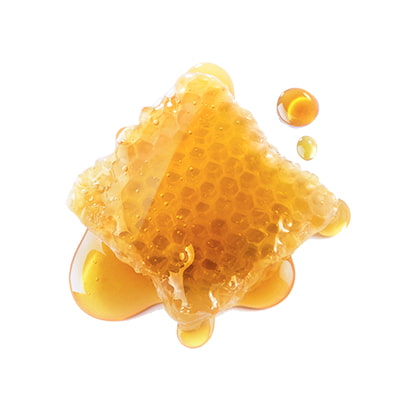 HONEY
Honey has both emollient and humectant properties, making it a great hair moisturizer. Emollients smooth the hair follicles, adding shine to dull hair. Humectants bond with water molecules, adding moisture to dry strands. By moisturizing and locking in shine, honey can help restore the natural glow of your hair.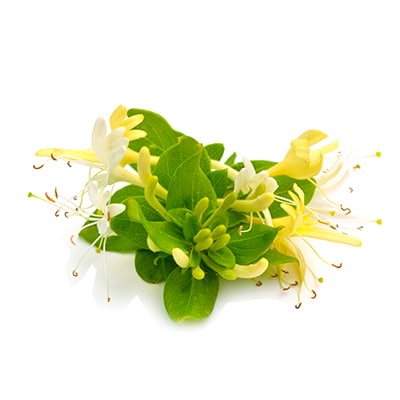 HONEYSUCKLE
Honey suckle extract is rich in flavonoids and saponins, which are sources of antioxidants and protect the skin against free radicals that cause damage and signs of aging. Also, honeysuckle is known to improve uneven skin tone and dullness. And because it's anti-bacterial, honeysuckle can serve as a natural cleanser.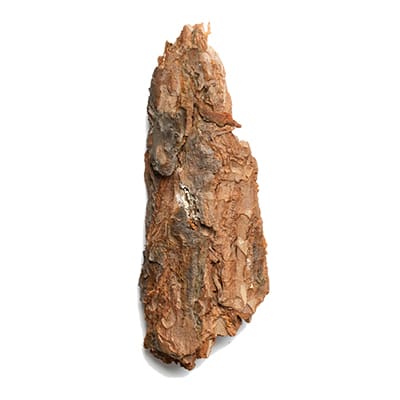 HO WOOD
When applied, Ho Wood won't block up your pores – one of the main causes of blemishes. It helps replenish essential vitamins in your skin (such as Vitamin E) which help to encourage cell growth and prevents excess sebum oil in oily skin types. The antiseptic qualities of the oil also remove dead skin cells and kill off any bacteria that might cause infections on the skin or worsen acne.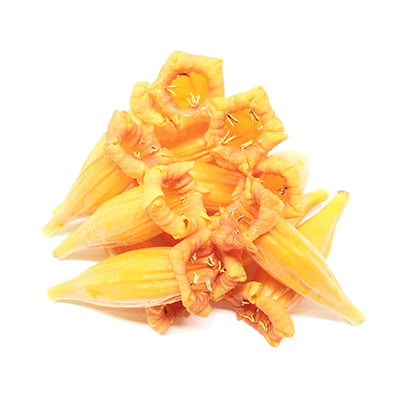 JAPANESE HONEYSUCKLE
Honey suckle extract is rich in flavonoids and saponins, which are sources of antioxidants and protect the skin against free radicals that cause damage and signs of aging. Also, honeysuckle is known to improve uneven skin tone and dullness. And because it's anti-bacterial, honeysuckle can serve as a natural cleanser.
JOJOBA
Jojoba seed oil works to seal your skin with a protective barrier to keep it from losing moisture. This may help prevent bacterial infections, acne, and dandruff from forming.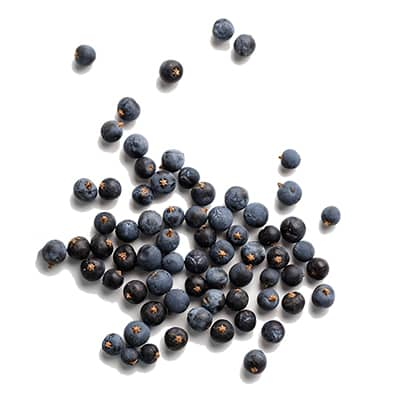 JUNIPER BERRY
Juniper berries have antibacterial, antiseptic and anti-inflammatory properties. These properties help in the fight against acne and breakouts. They also help balance the sebum production in the skin by reducing excess oil production. This reduces the clogging and blocking of pores which can cause acne and breakouts.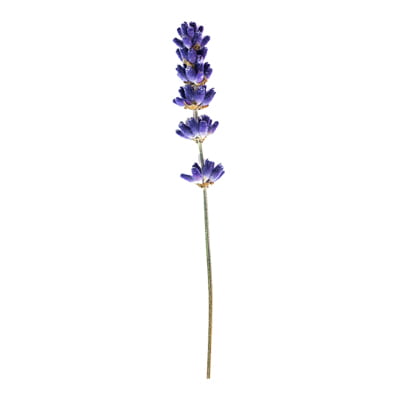 LAVENDER
Lavender is known to help treat acne, aids in the treatment of eczema, can help detoxify the skin and heals burns. Lavender is also known for treating tired muscles, aiding in controlling hair loss, treating dandruff and conditioning hair.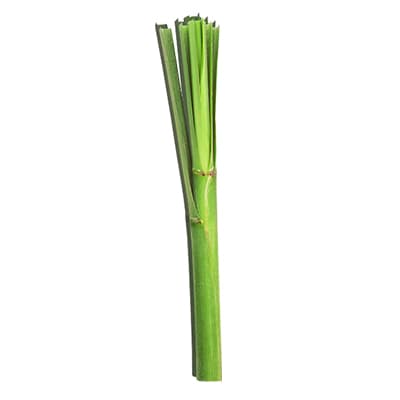 LEMONGRASS
Lemongrass helps diminishes acne scars and soothe skin rashes. It also protects the skin from infection. Lemongrass aids in removing dandruff and fostering hair growth.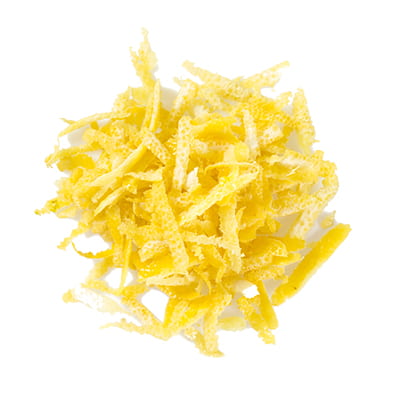 LEMON PEEL
The vitamin C in lemon peel helps brighten skin and reduce age spots. Vitamin C helps stimulate the production of collagen, which can, in turn, help in firming the skin. Lemon peel also contains citric acid. Citric acid helps in skin rejuvenation and sloughing away dead skin cells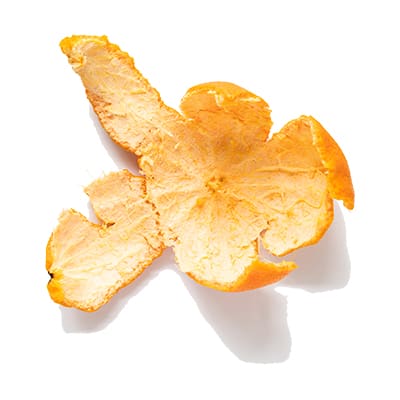 MANDARIN PEEL
Being rich in antioxidants, Mandarin Peel oil helps fight the signs of aging. It has beneficial properties to treat dry and wrinkled skin. In terms of hair care; the oil revives copper color tones, cleanses oily hair, or restores dull hair to bring it back to life.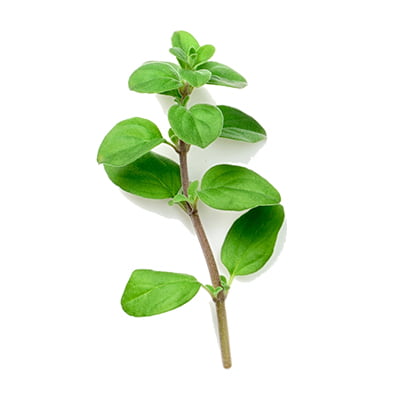 MARJORAM
Marjoram oil helps prevent facial wrinkles, and cure acne prone skin. It also balances skin tone as it contains high levels of antioxidants. It also has the ability to whiten the skin and help to improve dull complexion.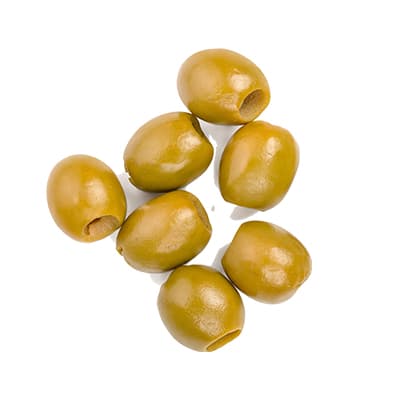 OLIVE OIL
Olive oil is able to hydrate and moisturize both hair and skin. Using it results in hair with a great shine and healthier-looking skin. Olive oil can protect against the harsh effects of the weather, the elements, and environmental stressors and pollutants. It slows the appearance of the signs of aging, nourishes and purifies the skin, calms irritation, repairs damage, reduces redness, hydrates, stimulates the growth of new cells, and enhances circulation.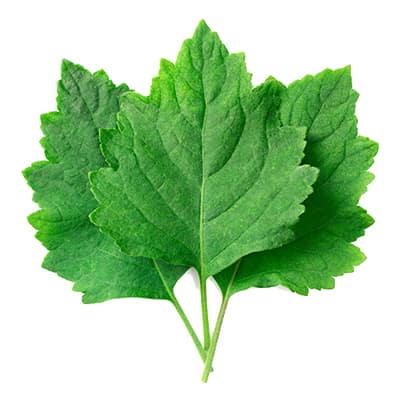 PATCHOULI
Patchouli essential oil's anti-inflammatory and antiseptic properties make it exceptional for treating many scalp and skin issues. People with dermatitis, dandruff and eczema can significantly benefit from patchouli oil because these ailments can be underlying causes of hair loss.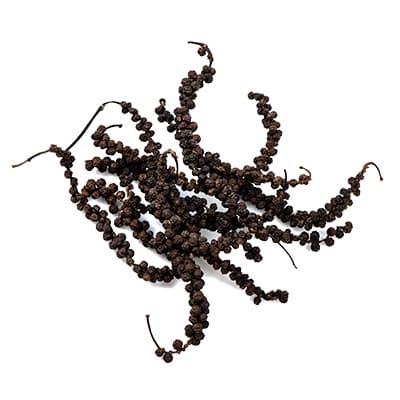 PEPPER FRUIT
The antioxidants in black pepper fight free radicals that cause signs of aging and harm your skin in more than one way. Black pepper fights the signs of premature aging – including wrinkles, fine lines, and even dark spots.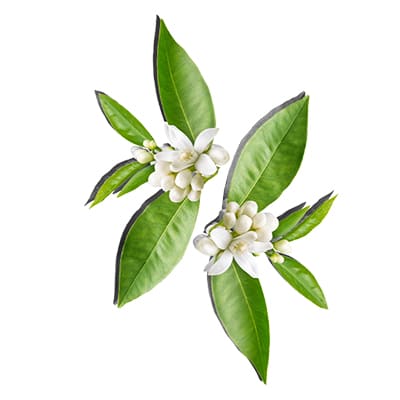 PETITGRAIN
Petitgrain essential oil acts as a tonic and skin regenerator. It helps keep the skin hydrated and is an excellent regulator of sebum, so it is used to fight acne, boils and eczema. It also helps attenuate stretch marks and scar marks.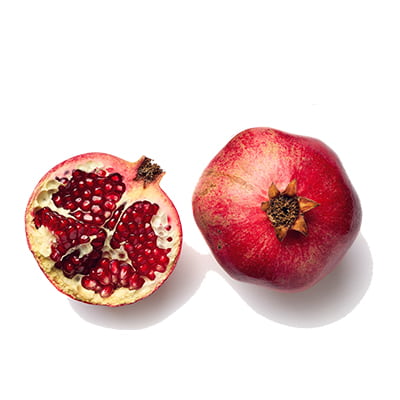 POMEGRANATE
Pomegranate seed oil clears away buildup and debris and flushes out dirt and bacteria on the scalp, which can stunt hair growth. It also has what is called anti-pruritic properties, which means it can help cure conditions such as psoriasis and scalp eczema, soothing and alleviating redness, inflammation and itchiness.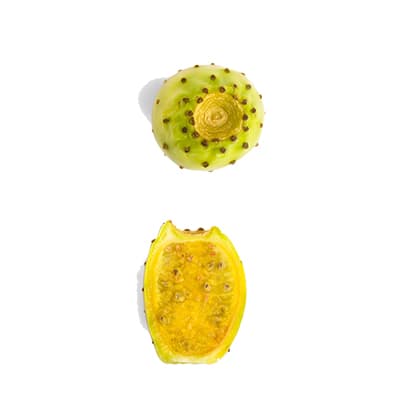 PRICKLY PEAR
Prickly pear has amino acids, which naturally stimulate collagen production to promote faster cell turnover. Collagen helps to not only keep skin firm and fresh, but also protects it from the sun, wind and environmental pollutants and that goes for your scalp and strands too.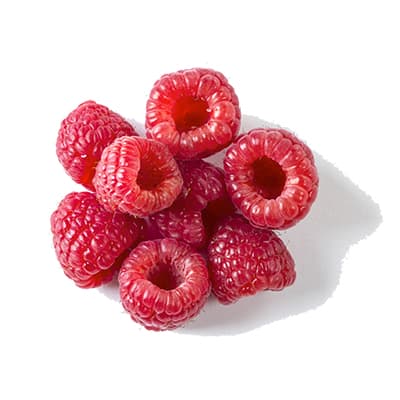 RASPBERRY
The anti-inflammatory effect of raspberry seed oil soothes symptoms of inflammatory skin conditions like eczema, rosacea, and psoriasis. The oil can also moisturize and soften skin, as well as reduce flares and irritation like itching, swelling, and redness. By sealing it in to skin and hair, alpha linolenic acid in the oil is essential to keeping the scalp and hair conditioned, relieving irritated or scaly scalps.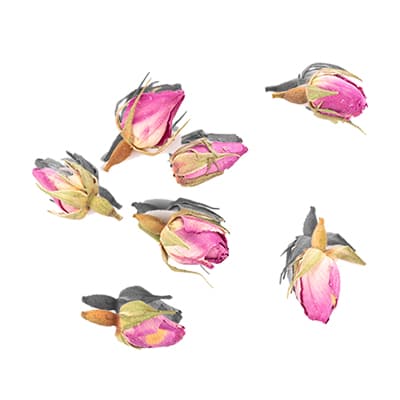 ROSE FLOWER
When applied directly to the skin, skin care products containing rose essential oil are purported to hydrate dry skin, clear acne, reduce signs of aging, minimize the appearance of scars, and help with conditions such as eczema and rosacea.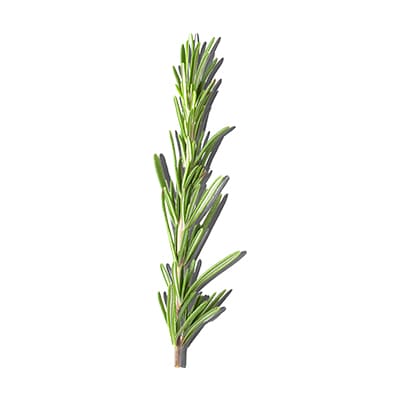 ROSEMARY
Rosemary oil is loaded with antioxidants which prevent and reverse the oxidative damage done to skin cells which contributes to the signs of skin aging, like fine lines and wrinkles. Rosemary oil is also known to increase circulation, which means it can help to reduce the appearance of under eye circles and puffiness when applied topically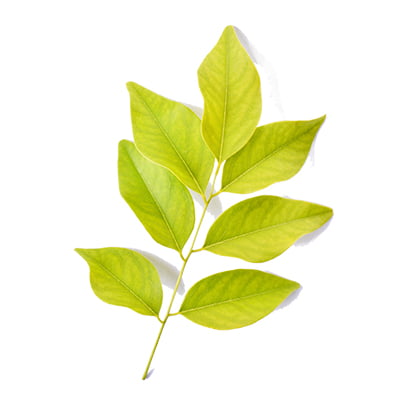 ROSEWOOD
Rosewood oil can help strengthen and regenerate the skin. It is, therefore, used to treat stretch marks, tired skin, wrinkles, and acne, as well as to reduce scars. Equally, this is also found to be extraordinary for treating dandruff, eczema, and hair loss.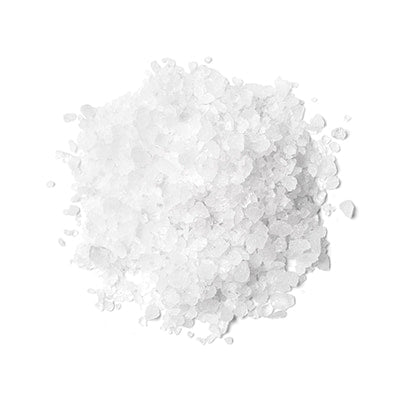 SALT
Magnesium, calcium, and potassium are all skin-friendly minerals that can be found in sea salt. These minerals are great benefits of salt water since they help combat acne-causing bacteria, skin infections, and speed up the healing process.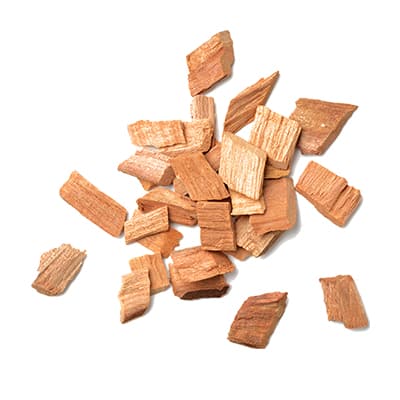 SANDALWOOD
Sandalwood enables the body to release toxins and excess water to eliminate puffiness for a more sculpted look. It also fades scars and dark spots while promoting skin cell regeneration to reveal fresh, unblemished skin. The emollient properties of sandalwood, combined with its ability to soothe inflammation and irritation, helps to keep skin soft, smooth and supple.
SEA BUCKTHORN
Sea buckthorn is known to moisturize, heal and protect skin, promote hair growth and restore hair elasticity and smoothness. It also aids in stimulating skin regeneration, promoting skin elasticity, preventing dryness and improving blood circulation.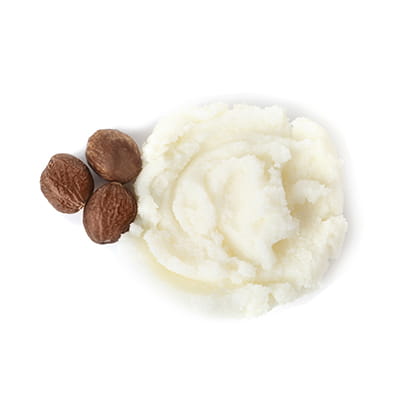 SHEA BUTTER
The high concentrations of fatty acids and vitamins make shea butter an ideal cosmetic ingredient for softening skin. Shea butter also has anti-inflammatory and healing properties. Using shea butter on the body, especially the face, can condition, tone, and soothe your skin.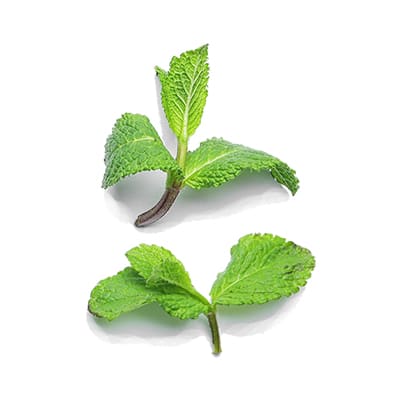 SPEARMINT
Spearmint contains chemical compounds called phenolic acids, which are known antioxidants. Antioxidants help boost your skin's health at the cellular level. In people with dandruff, this can help promote healthy regeneration of the scalp's skin and hair.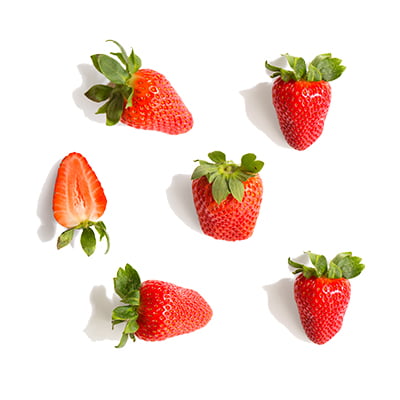 STRAWBERRY
Strawberry seed oil is rich in omega 6 and 9, but its magic ingredient is ellagic acid which is a powerful antioxidant which is anti-inflammatory, helps to preserve collagen, and brighten skin. Strawberry seed oil is also rich in Vitamin E which helps skin to heal and protects the skin's mantle.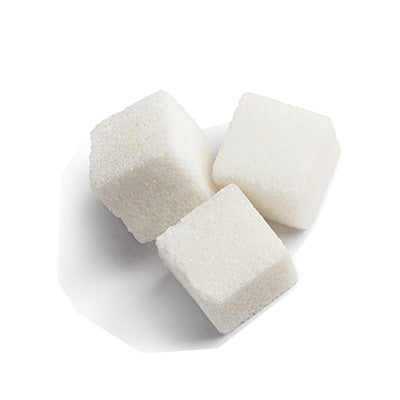 SUGAR
Sugar helps in hydrating your skin by drawing moisture from the environment and preserving it in your skin cells. Sugar is a commendable source of glycolic acid. It penetrates the skin cells and leaves you looking fresh and rejuvenated.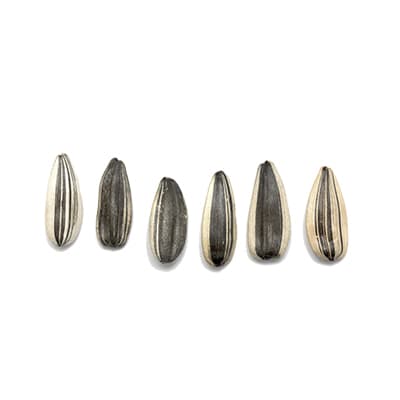 SUNFLOWER
Sunflower oil is packed with Vitamins A, B, C, E, beta-carotene, potassium, iron, calcium and Oleic acid. These vitamins and minerals make it a great moisturizer and skin protectant as well as an essential for promoting hair growth and preventing breakage.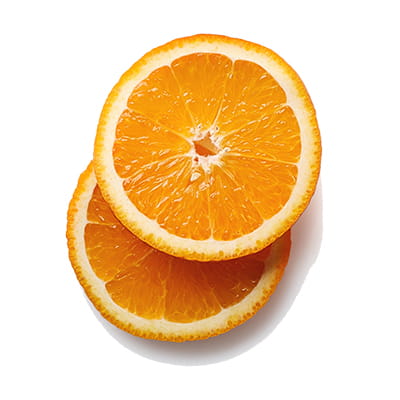 SWEET ORANGE
Sweet Orange oil helps reduces dark spots and blemishes. It also aids in fighting off free radicals to prevent premature skin aging. Sweet Orange Oil also helps boost circulation in the skin and promotes cell growth and collagen synthesis.
TEA TREE
Tea tree oil is considered one of the most effective ways to treat acne. Tea tree oil contains anti-microbial properties which kill the acne-causing bacteria. It penetrates deep into the pores to remove toxins and prevent clogging. It also reduces inflammation and lightens scars. Tea tree oil moisturises and restores the skin's natural oil balance.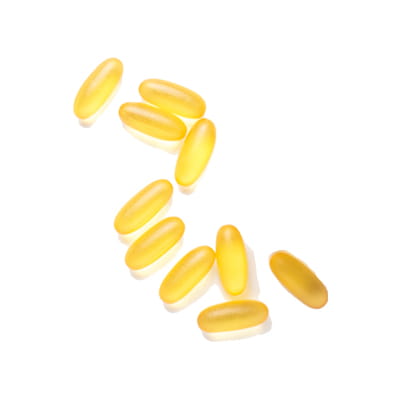 VITAMIN E
Vitamin E is essential for healthy skin, which also includes the scalp. Vitamin E supports the scalp and gives your hair a strong base to grow from by reducing oxidative stress and preserving the protective lipid layer. Vitamin E helps support the immune system, cell function, and skin health. It's an antioxidant, making it effective at combating the effects of free radicals and may be beneficial at reducing UV damage to skin.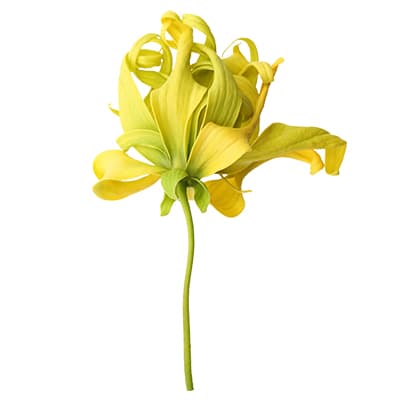 YLANG YLANG
Ylang Ylang helps balance and regulates oil production in the skin and hair to prevent both dryness and oiliness. It soothes inflammation and irritation on the body and the scalp and strengthens skin and hair.