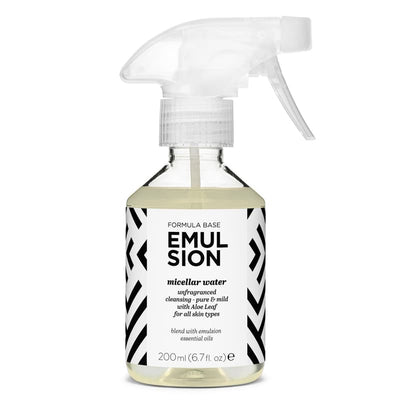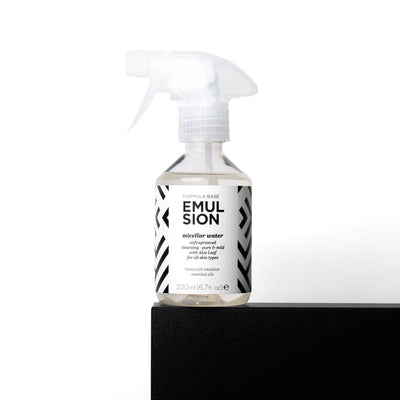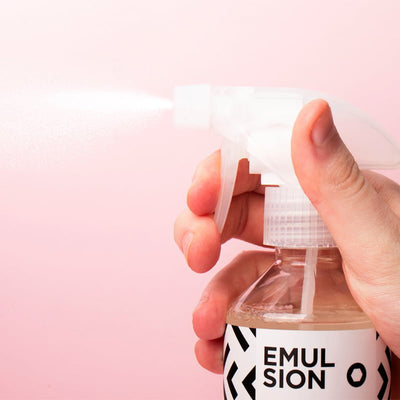 Micellar Water Unfragranced 200ml
Marvelous mini-miracles make this micellar water the undisputed clean queen. Aloe juice particles within penetrate and rid your pores of dirt and grime, gently cleansing and toning in one swoop. Unfragranced, soothing and calming – suitable for all skin types.
Pure and mild micellar water
Ideal for cleansing, toning and moisturising the face
With Aloe Vera leaf juice
Customise with Emulsion essential oil blends
Suitable for all skin types
1. Spritz some Micellar Water on a cotton pad or directly onto face and neck
2. Add a couple of pumps of your chosen Essential Oil Blend *optional
3. Using a cotton pad gently cleanse face and neck.
ALOE VERA
Aqua, Aloe barbadensis (Aloe Vera) Leaf Juice , PEG-6 Caprylic/Capric Glycerides, Glycerin, Sodium Benzoate, Potassium Sorbate, Citric Acid, Betaine, Xylitol.