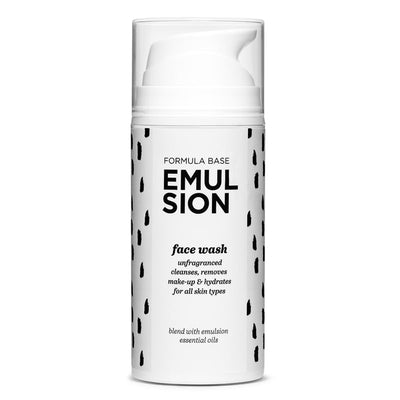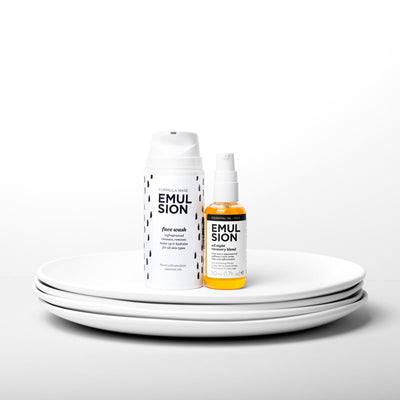 Face Wash Unfragranced 100ml
Unfragranced Face Wash for all skin types. Face the world fresh or wash the day away with our squeaky clean SLS free face wash.  Can personalise with a couple of drops of your favourite Emulsion Essential Oil Blend depending on your skin's needs.
Gentle cleansing face wash
Cleanses, removes make-up and hydrates
Customise with Emulsion essential oil blends
Suitable for all skin types
*We don't use SLS in our products
1. Add Emulsion Face Wash Formula base in a bowl or the palm of your hand
2. Add a couple of pumps of your chosen Essential Oil Blend
3. Mix until you get a nice lather
4.Gently apply on the face and neck making sure you avoid the eyes.
5. Rinse thoroughly with water.
Aqua, Sodium Coco-Sulphate, Cocamidopropyl Betaine, Decyl Glucoside, Glycerin, Caprylyl/Capryl Glucoside, Lauryl Glucoside, Citric Acid, Sodium Benzoate, Coco-Glucoside, Glyceryl Oleate, Levulinic Acid, Sodium Levulinate, Sodium Phytate.